Sultanahmet Mosque is among the most popular places to visit in Istanbul. Visitors usually do not leave without seeing this historical place. However, since first-time visitors do not know the alternative ways to their destinations in Istanbul, it takes too much time for them to arrive from one place to another.
In this post, we will show how to go to Sultanahmet Mosque from Taksim using the shortest way.
The Shortest Way To Sultanahmet Mosque From Taksim
First Step
You need to go to Taksim metro station and take F1 to Kabataş, that is only one station ahead. It will take about 3 minutes to arrive Kabataş from Taksim.
Second Step
When you arrive in Kabataş, you will need to take Tram line T1 to Sultanahmet, that is the 8th stop starting from Kabataş. From Kabataş to Sultanahmet station, it will take about 14 minutes.
Third Step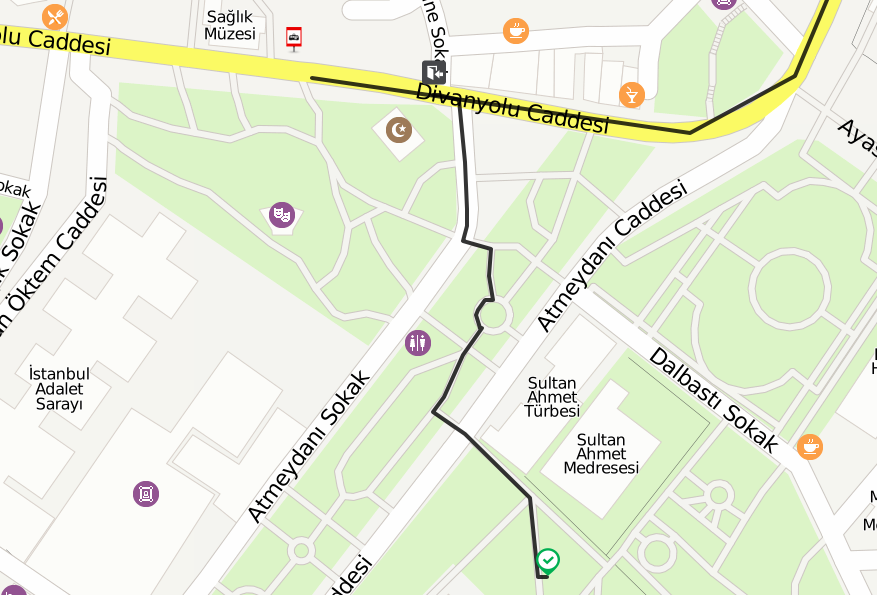 After you get off the Tram at Sultanahmet station, you should walk about 4 minutes to arrive at the Sultanahmet Mosque.